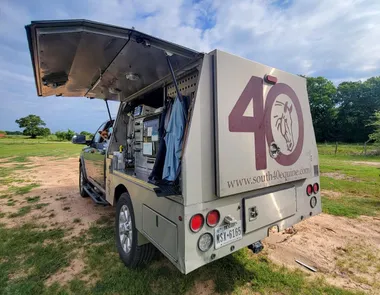 At South 40 Equine, you can expect state of the art medical care for your horses. We believe in nurturing the human-horse bond and creating a harmonious relationship between people and horses. With a completely mobile imaging solution, our Equine Veterinarians provide a high standard of care at your convenience. We are the horse advocate, devoted to the health of the equine athlete!

Central TX Medical Care for Horses
South 40 Equine is your on-site solution for all your horse related needs. Whether you are buying a horse and need a Pre Purchase Exam or are having a Performance Issue, we have the equipment and expertise to address your horse's needs. We also perform on-site routine surgical procedures, wellness checkups, vaccinations, equine dentistry & after hours care.
Please browse our site for more specific information about our veterinary services. We look forward to the opportunity to serve you. If you have any further questions or comments, please contact us or call (979) 977-0711.